THE FOUNDATION FOR CHIROPRACTIC PROGRESS EDUCATES THE PUBLIC ABOUT THE BENEFITS OF CHIROPRACTIC CARE
Latest News
Keep in touch with the all the latest news and publications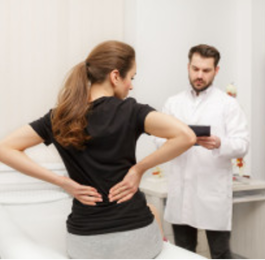 Chiropractic Care Can Help You Work from Home More Comfortably by Dr. Sherry McAllister, ...
FIND A DOCTOR OF CHIROPRACTIC
This is a directory for individuals of licensed doctors of chiropractic nationwide. Doctors of chiropractic are trained in spinal care, general health and are authorized to diagnose and refer patients.
Webinar Registration
It's a time to build increased awareness of chiropractic care and register for the upcoming educational webinars, brought to you through the generous support of F4CP Corporate Sponsors.
PACKAGES AND PRICING
To learn more about our custom group membership package for clinics, please email Membership Director, Marta Cerdan: marta@f4cp.com
AS SEEN IN
You may have seen us in...
The comprehensive media campaigns of the F4CP generate billions of positive media impressions for the chiropractic profession. Coverage spans local and regional weekly newspapers to metropolitan dailies, and includes countless social media sites and health-related blogs. To learn more about the exact media outlets, which shared positive chiropractic messages, review the F4CP PR reports.
newsletter form
Get news, support your practice and get positive press from Foundation for Chiropractic Progress in your inbox.
testimonials
What our happy customers say